Templeton Thompson's Video, "When I Get That Pony Rode" Scores National Attention Through Video Airplay
About Templeton Thompson:
Country artist and Texas native Templeton Thompson has penned songs for Reba McEntire, Jo Dee Messina and Little Texas, but currently it is her own song, "When I Get That Pony Rode" that is getting the attention. The songstress teamed up with Cindy Meehl (the award-winning director of Buck, the film) to make a music video for Templeton's song, released in April 2013. The video has consecutively appeared on GAC's Daily Countdown, and had abundant streams on 
CMT.com
, leading it to be the #1 ranked video for several days. The singer-songwriter has also had her songs featured in feature-films and television shows. For more information about Templeton, TempletonThompson.com.

Music Row Magazine's
Robert Oermann
recently reviewed the title track of Templeton's "
life on planet cowgirl
" CD.
"The title tune to this lady's latest is a rippling little gem. Sparkling guitar licks, a heartfelt vocal and a sunny lyric are the calling cards here."
Oermann's take on Templeton's Texas Radio hit, "
If I Didn't Need the Money
"
-"Templeton Thompson, love the name. It sounds like the moniker of a star. And, happily, her zesty vocal sounds star-like, too. There's energy and fire in this upbeat country-rocker."
and, "
girls & horses
"..."The title tune to her current cd reveals the songwriter's other passion, horses. The catches & breaks in her soprano are as ear-catching as the lilting melody"...
thanks to the folks at Trafalgar Square/Horse & Rider Books for this fun Q & A!!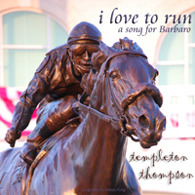 Templeton was asked to write a song for 
"Sculpting the Wind: Alexa King & the Making of the Barbaro Memorial Statue"
 a now Emmy winning documentary by Allison Pareis. 
The song "i love to run (a song for Barbaro)" is now available at CD Baby & on itunes & is also available on the new 
i remember you cd re~release=)
 a music video for "i love to run" will be coming soon as well...here's to dreamin' big, workin' hard, havin' faith, doin' what you love, havin' fun & lovin' to run!!!=)



~~~~~~~~~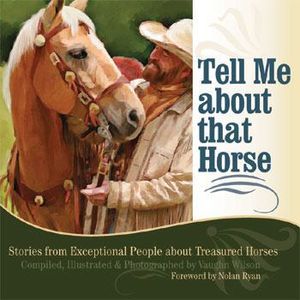 Templeton and Jane are included in this very cool book by photographer/artist Vaughn Wilson
It includes images and stories of "horsey" celebs like Michael Martin Murphey,
Charlie Daniels, Allen Pogue, Chris Cox, Red Stegall, Barry Corbin, Tuff Hedeman, Clinton Anderson and a bunch more.
Check it out at 
tellmeaboutthathorse.com